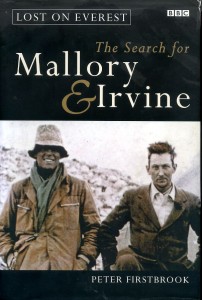 Winner Canal Plus Award for Best Documentary 2002.
Finalist, BAFTA Best Cinematography 2000.
BBC Nomination, BAFTA & RTS Best Documentary 2000.
60 minute Doc
In the spring of 1924 a British expedition set out to conquer the as yet unclimbed peak of mount Everest. Two of the expeditions climbers, George Mallory and Andrew Irvine were last seen, 6 /800 metres below the summit. Was Everest scaled 29 years before Hilary and Tensing?
PRODUCED & DIRECTED @ BBC BRISTOL BY PETER FIRSTBROOK.