Monthly Archives:
June 2003
DIRECTED BY DAVID GOODALE @ TALKBACKTHAMES.
BBC Nominated, BAFTA Best Current Affairs Documentary 2003.
Tells the story of , Jayson and Michelle Whitaker, and their seriously ill son, Charlie. Their only hope of finding a cure for Charlie and saving his life is to use a controversial gene technology–produce a baby that is a perfect genetic match for Charlie and harvest stem cells from the baby's umbilical cord.
We follow the Whitaker's two-year journey through a minefield of emotions and ethical issues, from one continent to another, as they prepare to create one baby to save another
DIRECTED BY RACHEL COUGHLAN.
EXECUTIVE PRODUCER EDWINA VARDEY.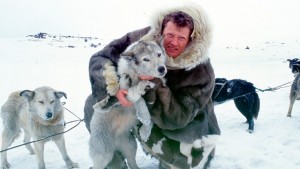 6 x 30 minute films.
Modern day explorer/adventurer, Benedict Allen, visits Eastern Siberia, one of the worlds most remote and inhospitable environments.
Learning from the local Chukchi Indians he hopes to lead a dog team across 1500 miles of the most hostile terrain known to man.
PRODUCED AND DIRECTED BY JOHN HESLING.